One of the most crucial stages of the video production process is client feedback. This stage also has a horrible reputation for serious communication breakdowns. Changes scrawled on a piece of paper. Emails sent to us with best guesses of where in the video the change should be. We've seen it all, and that's why we use Wipster for video feedback.
At Hepburn Creative, a key goal is our wholeheartedness throughout the entire video production process. That includes ensuring that you have the best experience with us, from the day you reach out to us for the first time, to the day you implement the finished video. We are passionate about eliminating all of the frustrations you may have had in the past with your video projects, whether they were with an internal team at your company, or with another video provider.
What if reviewing a video could be joyful?
It sounds hard to believe, but let us show you how we're already successfully bringing more joy to our clients through the video production process. Our goal at Hepburn Creative is to make the video review process smooth and effortless. To do this, we partner with an online service called Wipster (WIP stands for Work-In-Progress). They rock our socks because they were born out of the same frustrations with the old ways of video review that we had! They are laser focused on developing incredible, powerful features that make our job easier, and allow you to submit video feedback in a snap! Check out this video Wipster created to show just how simple and joyful it can be.
Wow! It really is as simple as clicking on the video and typing in your feedback. The ability to be hyper-specific on not only the moment of the video, but the exact critique within the frame streamlines the entire post-production editing process!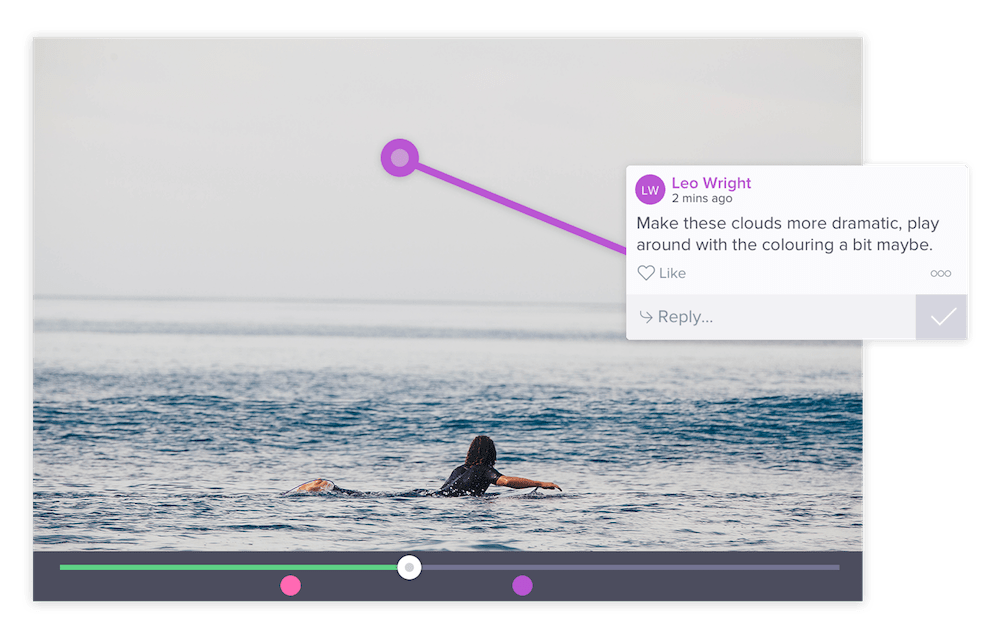 Our clients love using Wipster, and we know you will, too. Start your next video project today with Hepburn Creative, and experience the joy of a video production project that's actually fun!
Post title photo by Brooke Cagle on Unsplash.