Hepburn Creative, Inc. first opened its doors as a video production company in 2008 in San Diego, California. From the beginning it has always been our mission to provide high quality, engaging videos. Each video brings its own challenges, so the crew grows and scales as needed, but our executive team remains the same: husband and wife David and Holly Hepburn. Yeah, you heard that right. A married couple that works together full time. Aren't you always at each others' throats?! Believe it when we tell you, we love every moment of it. We're one of those weird couples that actually gets along. Sure we fight over what La Croix flavors we need on hand to spur our creativity, but who doesn't?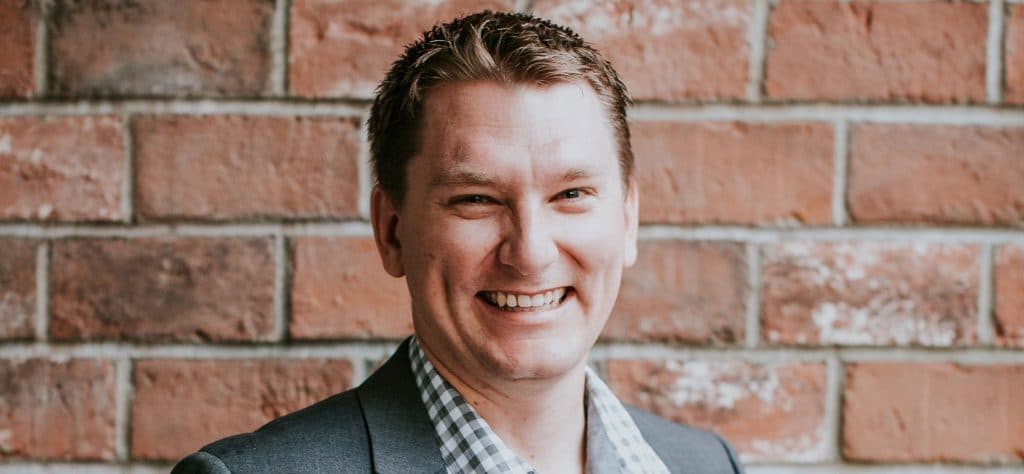 David Hepburn // Chief Creative Officer
Hi! I'm David. With a last name like Hepburn, it would seem like destiny to be a part of the film and video industry. While the jury's still out on any actual relation to Kathryn or Audrey, I can tell you that I discovered the joy of video production in high school. Two projects that still stick in my mind are my ¡Que Rico! fictitious restaurant commercial for Spanish class (complete with acting by me and me - in split screen), and A Day In The Life of a Dolphin Trainer for sophomore science. Looking back, the production value is…less than stellar. But it got me hooked! In 1999, digital video editing was still in its early years, and while I never edited reel to reel like the experts who came before me, I have seen the post production world change quite a bit.
It was in high school that I first had the idea to someday start a video business and partner with businesses and non profits around the world.
Feeling that my course was set, I attended Azusa Pacific University in Southern California (where I met Holly) and graduated with a degree in Cinema & Broadcast Arts. During my time at APU, I had the great fortune to have incredible mentors who set me up for success. As a "film major," I knew three things: I didn't want to be the next director in Hollywood (like many of my classmates), I didn't want to shoot weddings, and I didn't want to work at a church. I just wanted to start my business. (Spoiler Alert: This is a lesson in what happens when you say you don't want to do something.)
Summers at home for me during my college years ended up including work as a production assistant on a number of Hawaii-based television shows, and when I graduated in 2006, I moved home and become an Office / 2nd Unit Set PA on a little show called LOST on ABC. It was Season 3, LOST was thriving in its heyday, and a few months later I received a call from one of my mentors at APU who was now working at North Coast Church, a growing multi-site church in San Diego, asking if I'd like to come work on his creative team. Holly and I were engaged, soon to be married, and I realized that no matter whether I was a PA or a Producer, everyone was working 17 hour days in Hollywood. I didn't want to be newly married and never see my wife! I moved to San Diego, and for the next 7 years, I worked on the video creative team of one of the fastest growing churches in the United States, finishing my last two years as Director of Video.
During my time in church video production at North Coast, I still knew that starting my (now our) own company was the ultimate goal, and used my nights and weekends to establish our video company on the side. In 2008, our company was born, serving corporate clients in San Diego. A year later in 2009, we added a wedding cinematography brand to our company, capturing couples' joyful moments as Your Day Films.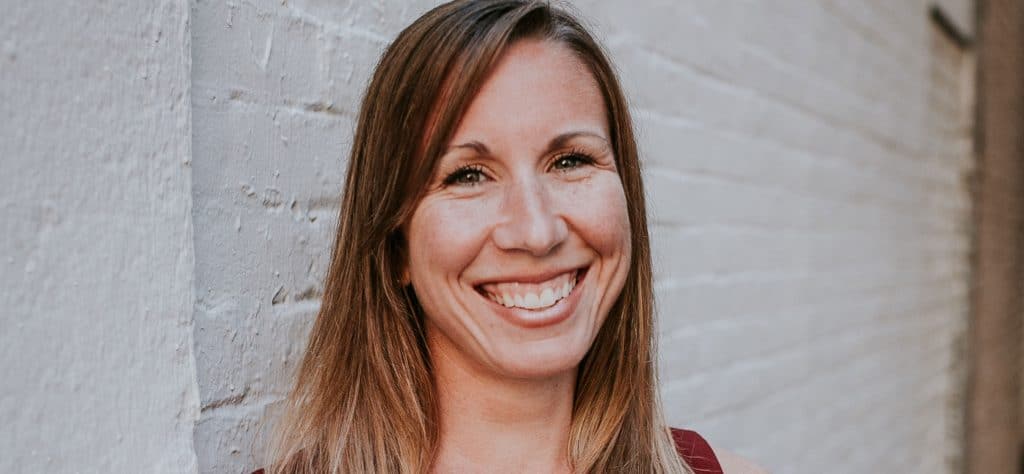 Holly Hepburn // CEO
Hi, I'm Holly! If you'd asked me when I was a kid what my career would be, I think that being a cinematographer/editor would have been close to the bottom of my list. Not because I didn't want to do it, but because it wasn't even on my radar of possibilities. 
I grew up knowing that I wanted to pursue a career that would help people...
...and I assumed that because I liked science, that obviously meant that I should become a nurse! Well, 1.5 years into nursing school and two rotations through the hospital later, I decided nursing wasn't for me. I searched for what would best fit my desire to help people, and after much research and deliberation, I discovered Social Work. It was this discovery that helped me realize that caring for people could be more than just physical, caring for their whole person. I graduated from APU with my bachelors in social work, ready to change the world. I spent several years growing and gaining experience in the non profit world, including co-founding a non profit in San Diego called GenerateHope. I also started growing and learning as a cinematographer on the weekends and evenings to help David out on any shoots he had scheduled. I quickly discovered how much I love getting to be creative and sharing what things can look like through the lens. I also discovered that helping people can happen through video, and that I didn't need to work at a non profit to fulfill that desire. My eyes were opened to the possibility of changing lives through telling stories.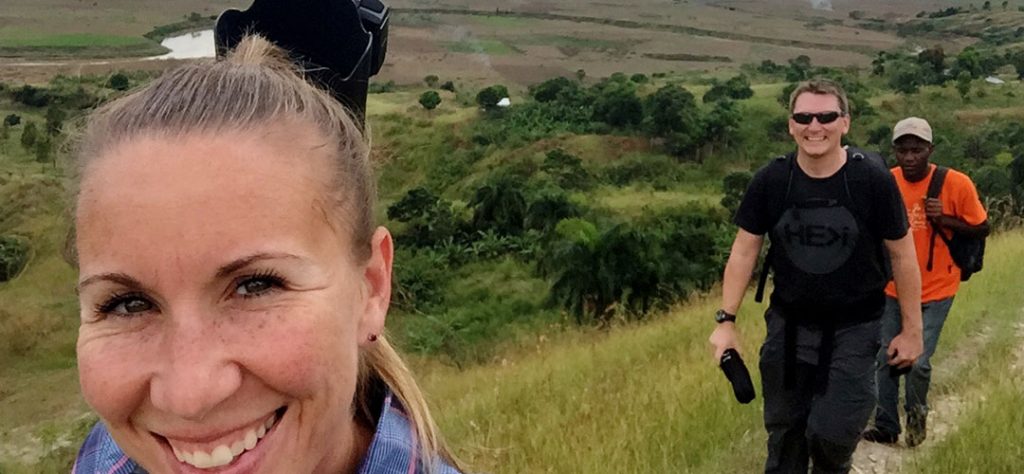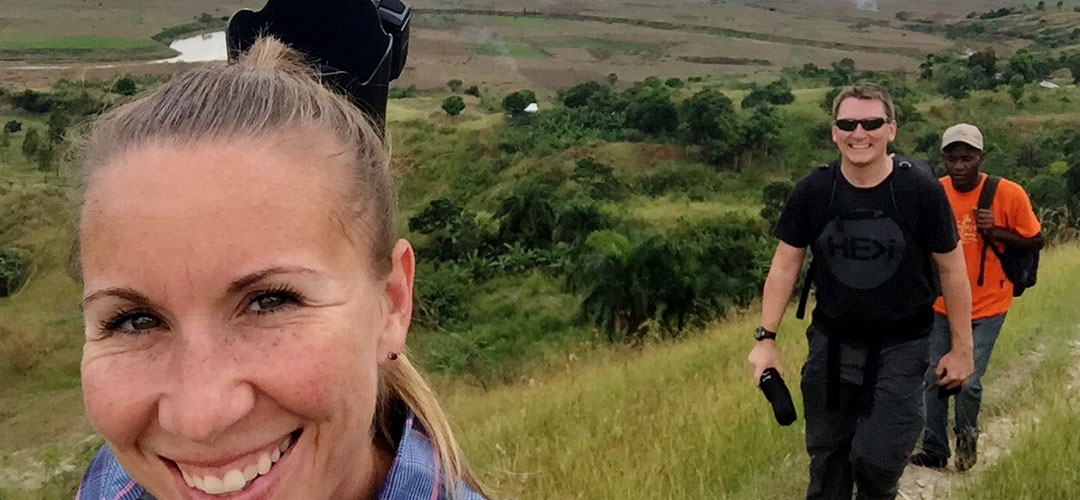 Hear us when we tell you: never say you don't want to do X, you just want to focus on Y. If you do, like us, you'll find your journey toward your ultimate goal winding your way through all of the other things you said you didn't want to do, and in fact, what you thought you wanted might even look different than you had ever imagined. The thing is, looking back we can see all of the amazing ways that those years on the sets of Hollywood TV shows, church video production, juggling the many hats of the non profit world, and yes, even the weddings we've captured have shaped and grown our story-first approach we use today.
Today, in 2018, we celebrate our 10 year anniversary. Hepburn Creative, Inc. is a woman-owned video production company based in San Diego, but the clients we serve are global. We have the privilege to partner with national brands, local small businesses, and our favorite…international non profit organizations changing lives abroad. Every new project we take on benefits from the incredible diversity of work that has come before it. Sharing the customer service success stories of companies in San Diego, walkthroughs of the jawdroppingly awesome homes being built nationwide by a new home builder, and uncovering the life changing efforts made by non profits in Mexico, Haiti, El Salvador, Ghana, the Dominican Republic and beyond.
We love what we do. We love the stories we get to tell. We love partnering with clients that are impacting the world.